About Us
Barnett Dermatology practices medical, surgical and cosmetic dermatology for a diverse clientele of all ages, and offers a wide array of conventional and innovative services and procedures. We are committed to helping our patients achieve and maintain their desired quality of skin and appearance through individualized care tailored specifically to each person's needs, goals and expectations. We treat all skin problems with the latest techniques and most effective treatments available, and believe it is essential to balance professionalism with empathy and patient-oriented care.
All patients in our practice are always seen by Dr. Jay G. Barnett or Dr. Channing R. Barnett at each of their office visits, and receive all their treatments and services directly from their dermatologist.
Languages Spoken
English, Spanish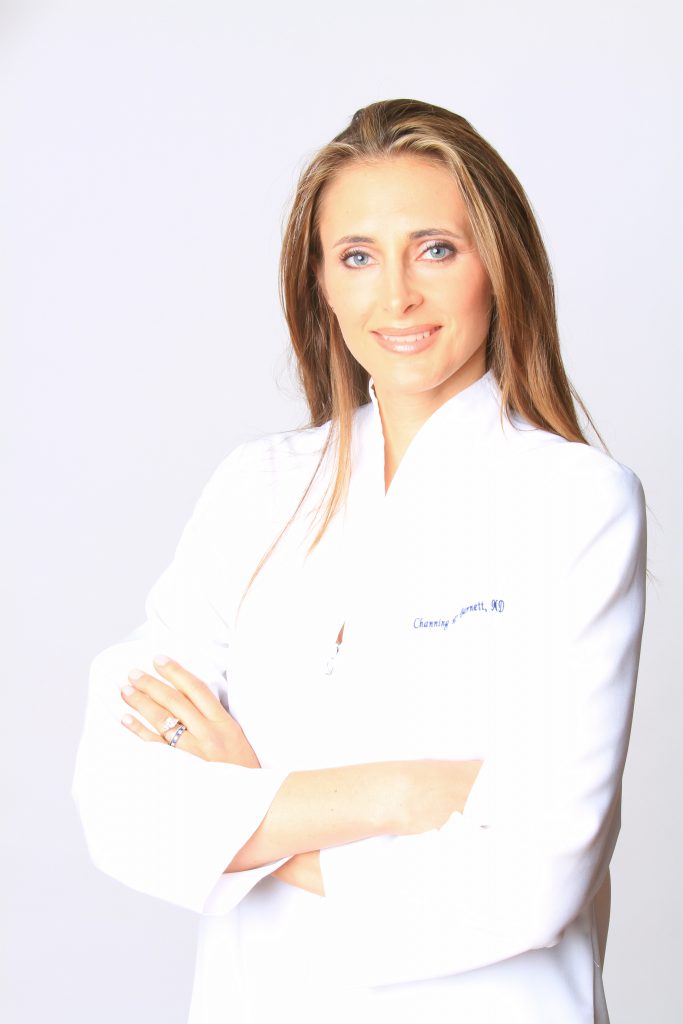 Consultation
Your first visit with either Dr. Jay Barnett or Dr. Channing Barnett will be a comprehensive consultation on any medical and/or cosmetic issues you would like to discuss with the doctor. Multiple conditions and/or treatments may be discussed and reviewed. This initial consultation should also include a thorough full body skin exam to check for skin cancer.
We want the consultation to be totally informative and complete. Enough time is always provided to make you feel comfortable and to make sure you understand all aspects of what is being discussed, examined, and possibly treated.
Most of our treatments and minor procedures can be performed immediately following (on the same day as) your consultation. However, in the case of cosmetic concerns, if you choose to have a treatment on the same day of consultation, the consultation fee will be waived. If you choose to come back for your first treatment, there will be no additional consultation fee.
Our History
Welcome to Barnett Dermatology, a unique dermatologic practice in New York City led by a father and daughter partnership.
Established in 1977 by Dr. Jay G. Barnett, Barnett Dermatology is nationally and internationally recognized for its pioneering work in dermatology and dermatologic and cosmetic surgery. The philosophy of our practice is one that combines time-proven procedures with cutting-edge techniques for the diagnosis and treatment of skin, hair and nail conditions.
In addition to diagnosing and treating dermatologic conditions such as acne, scars, warts, moles, birthmarks, psoriasis and skin cancer, Barnett dermatology specializes in the full range of cosmetic dermatology. We offer procedures such as Botox, chemical peels, leg vein treatments and wrinkle fillers as well as more advanced and minimally-invasive procedures including hair restoration surgery and laser resurfacing.
Barnett Dermatology is committed to helping you attain skin that looks healthy, and makes you feel young, refreshed, and self-confident.